Pretty coastal town of Cala d'Or is a popular resort boasting a number of marvellous beaches nestled in the charming calas (coves) and a variety of excellent facilities. Together with the small picturesque fishing port, great choice of sophisticated restaurants and fun evenings, many find this area hard to beat.
Cala d'Or Property Insights
Cala d'Or property market has been nicely developed with the low-rise and whitewashed adobe buildings which make it one of the prettiest villages on the east coast. The architecture of these white painted houses covered by terraces was influenced by the traditional Ibizan properties. Even construction of hotels was regulated in keeping with this general architectural style.
Prices for apartments for sale on Cala d'Or property market are markedly below Mallorca's regular, and hover around per square meter, while the average price for a house here is per square meter. For investment, you can expect an average value of  per square meter.
The most renowned real estate agencies operating on Cala d'Or property market are Immo Cala d'Or, Investa and ImmoAbroad, offering the greatest amount of listings here.

Why Cala d'Or Property?
In the upmarket residential areas of Cala d'Or, such as at Cala Esmeralda, you'll also find elegant waterfront villas.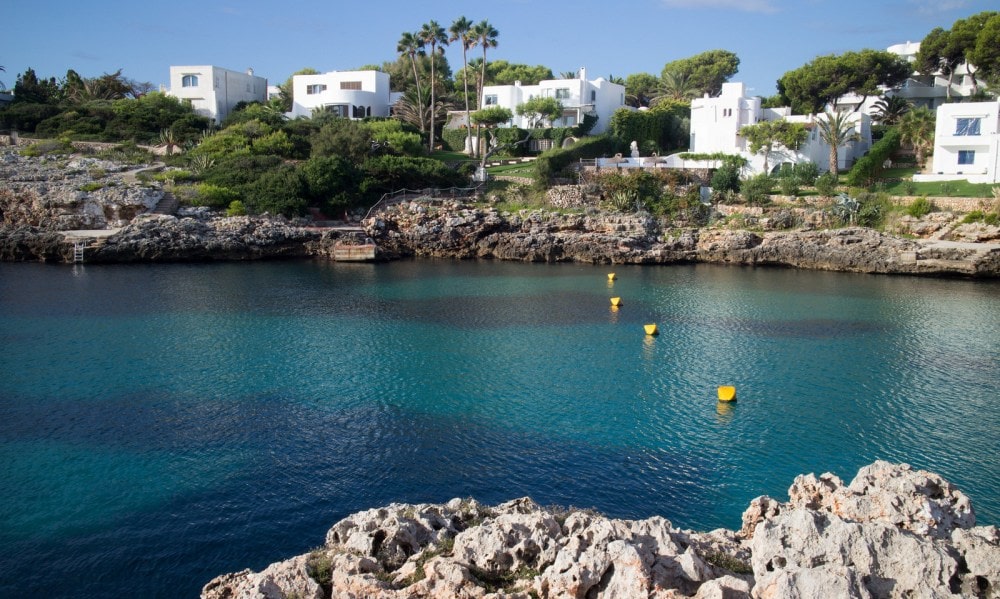 Chris Colhoun, Cala Esmeralda (CC BY-NC-ND 2.0)
It is an ideal property location for boat owners or those seeking for a second home with plenty to see and do nearby. The upscale crowd comes here to sail and relax, sipping a cocktail at one of the waterfront bars.
Nevertheless, as being located on the eastern coast, it is rather a low-key resort suitable for those looking for a calm holiday as well. Here you'll find bustling entertainment in the summer season but in the off-peak winter months, it becomes much quieter.
The town attracts international visitors and residents. It is well-catered for the cosmopolitan audience while retaining the feeling of a small village.
At the heart of Cala d'Or is the impressive modern yacht club and harbour known as Cala d'Or Marina. It is one of the best-equipped marinas in Mallorca. With its 563 moorings, it hosts a number of yachts, motor and sailing boats.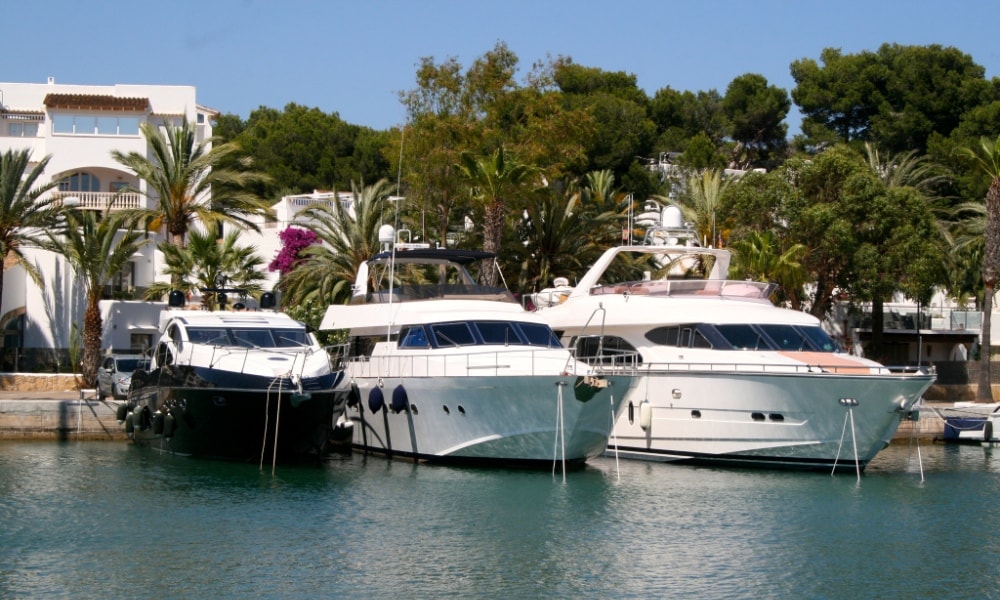 Nrenault, Marina de Cala Dor (CC BY-NC-ND 2.0) 
Most of visitors and residents are attracted by the location of Cala d'Or as it allows enjoying the sun and the beaches. It is made up of an incredible range of beautiful tiny sandy coves and resorts covering a 4km area of along the east coast.
Importantly, the weather in Cala d'Or is somewhat more consistent than on the west coast where the disruptive Serra Tramuntana range makes the forecast a little unpredictable. Here, you are guaranteed the greatest quantity of daily hours of sunshine on Mallorca.
Each of the many calas has its own special character; however all of them are picturesque and delightful. With soft white sand and wonderfully clear blue-green water, backed by pine forests and cliffs, these charming small beaches are ideal for relaxing and swimming on a warm summer's day.
Most of these small beaches get very crowded during the peak holiday months. Nevertheless, it is possible to find calmer areas for those who like a quieter holiday.
Besides Cala d'Or itself, there are five small beaches in the town: Cala Gran, Cala Llonga, Cala Ferrera, Cala Esmeralda and Cala Serena.
The largest beach is at Cala Gran that is only 40m wide and 100m deep. Despite being surrounded by hotels it is the one that has a Blue Flag award.
Near here is Cala d'Or beach, from which the town takes its name. This is a pine-clad cove with a tiny but crowded beach.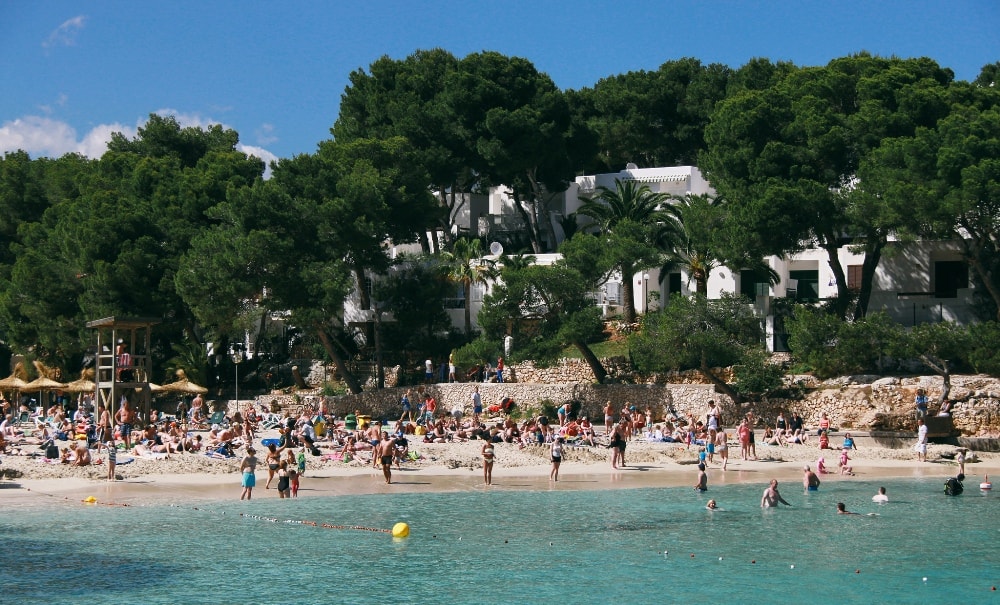 Cristian Bortes, Cala d'Or beach (CC BY 2.0)
The areas of Cala Serena and Cala Esmeralda are much smaller and don't have facilities such as bars or shops around them.
If the local resorts become too busy and you are willing to escape from Cala d'Or for the day, you can head to another great spot at Mondragó Natural Park. This zone is secured from development and has a genuine nature feel.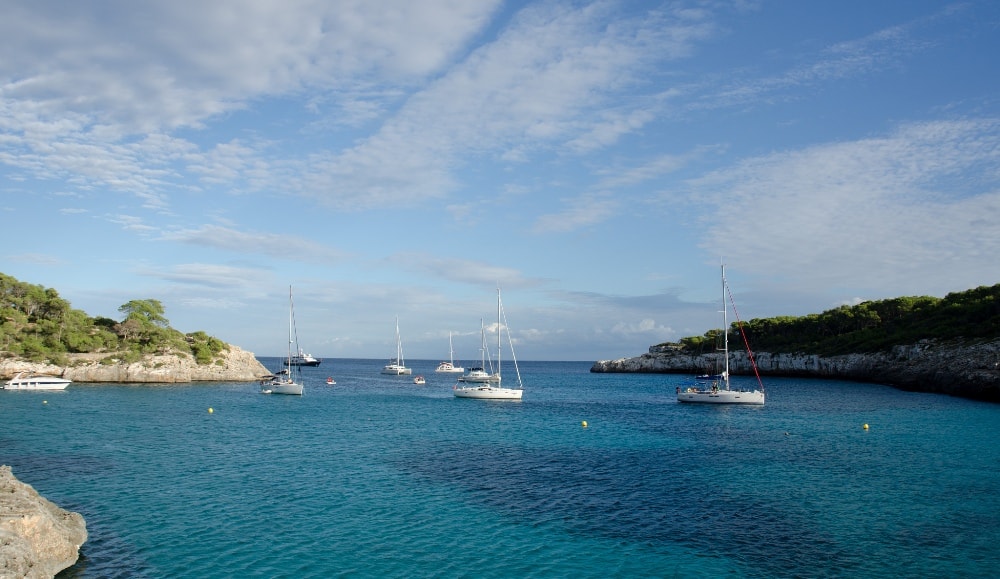 Pete Ashton, Cala Mondrago (CC BY-NC 2.0)
There are two beaches of S'Aramador and Mondragó with a paved promenade that links them. The both boast a lovely fine sand and gorgeous blue sea and have beach bars.
As it is a coastal resort, there is a wide range of various water activities available, including sailing, canoeing, surfing and stand-up paddle boarding. Snorkelling and diving are especially popular here, as throughout the east coast.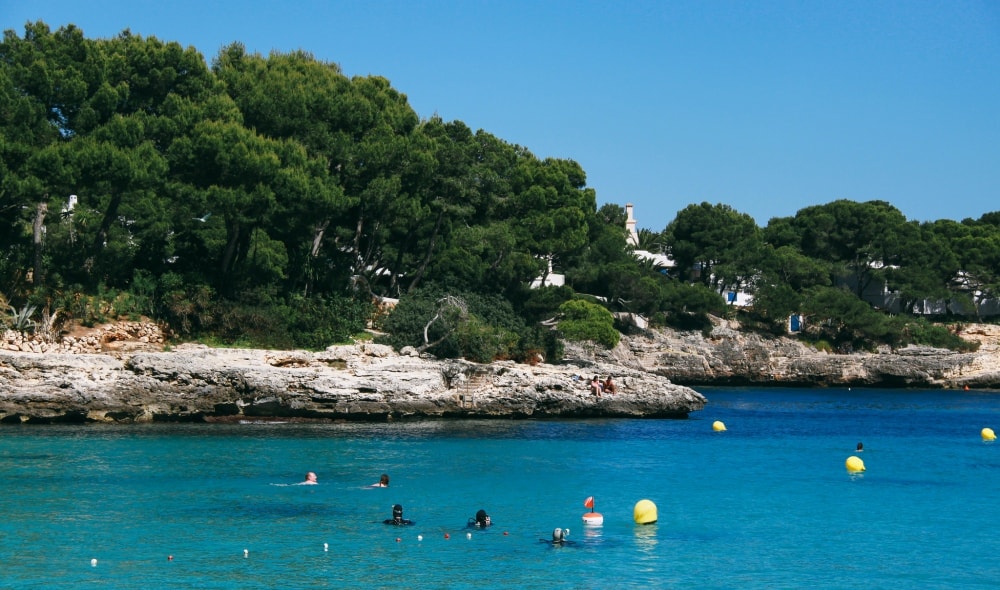 Cristian Bortes, Cala d'Or (CC BY 2.0)
Boat owners will enjoy exploring the coastline as there are many hidden calas which are only accessible by sea.
If you are looking to play golf, there is a renowned Vall d'Or Golf Club that has 18 holes and offers spectacular coastline views.
Other sports opportunities include tennis as many local hotels have good quality tennis courts available for visitors as well.
There are some walking tracks in the hills of the Llevant mountain range with stunning sea views. More hiking trails leading across the coastline are found in the stunning Mondragó Natural Park, perfect for those who want to get away to nature.
Luckily for foodies, Cala d'Or does not have a shortage of places to eat. In the town's centre, in the pedestrian streets around Cala Gran, you'll find a large selection of eateries.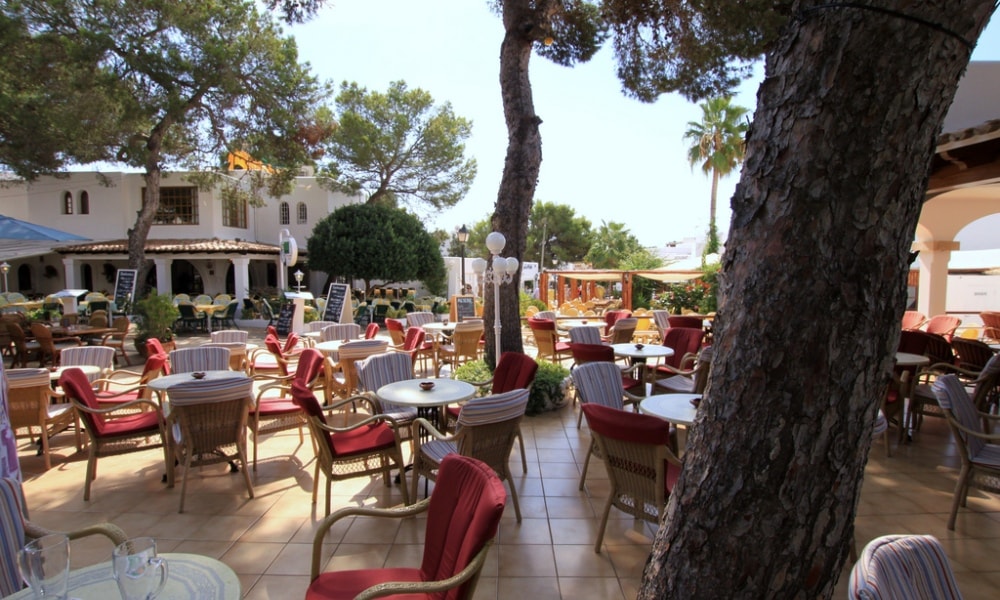 Brian Mullender, Cala d'Or centre (CC BY 2.0)
For more upscale dining, head to the Marina where you'll find a number of decent restaurants that line the harbour quaysides. Highly recommended is the Yacht club offering great marina views. In Port Petit Restaurant you can dine like a true royalty; King Juan Carlos of Spain has eaten here.
For those who fancy a little nightlife, apart from hotel-based leisure, the resort also offers an increasing number of lively bars and clubs centred in the pedestrian area.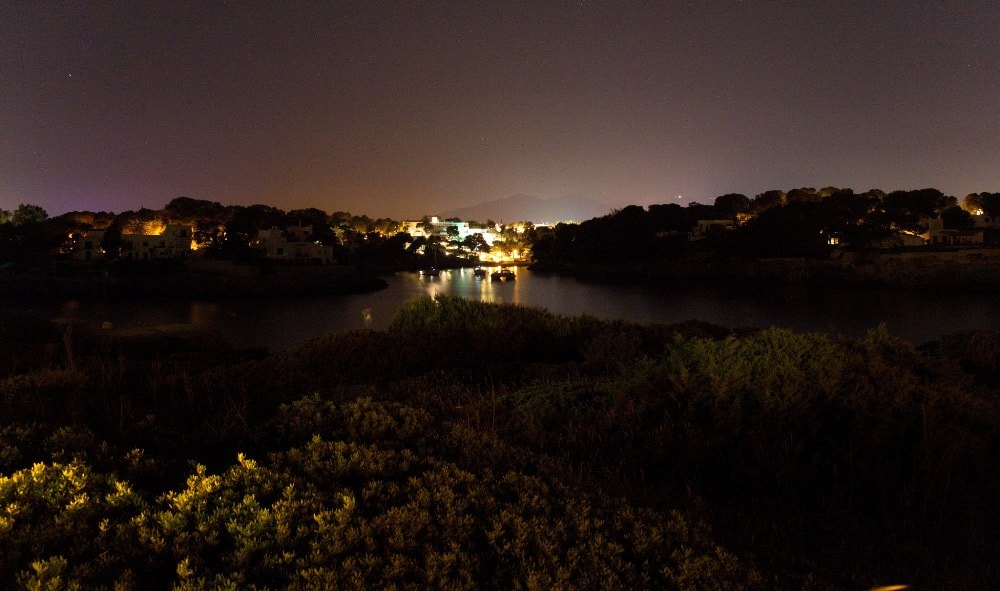 Buttzl, Cala d'Or at night (CC BY-NC 2.0)
As for the special events, for one week every June, Cala d'Or hosts the International Jazz Festival.
An upscale shopping experience is offered in the Marina and here you'll discover some fashion boutiques.
There is no market in the town, however, you can get out of the resort and visit markets of local produce at the nearby villages of Santanyí (on Wednesdays and Saturdays) or Felanitx (on Sundays). They are said to be ones of the best in Majorca.
Felanitx is especially a good place to get some nice locally produced pottery. Santanyí is also a home to some art galleries, boutiques and fine restaurants. Here, you'll be able to buy the top-quality traditional gourmet goods.
The area is also an ideal base for discovering some of the greatest natural and historic sights of the eastern part of the island. Within easy distance from the resort, you can make various excursions such as to the spectacular Drach caves at the nearby Porto Cristo, Sant Salvador Sanctuary at Artà or the castle of Capdepera.
Finally, Cala d'Or property market is a great second home location offering nice estates and holiday facilities, combining days on the beach, fine waterfront restaurants, and visits to some interesting neighbouring places.