Ses Salines is one of the nicest and oldest traditional villages in the south-eastern Mallorca. Located just 7km inland from the coast this small residential town enjoys its own quiet existence. The capital Palma and the Sant Joan International Airport are approximately 46 km east.
Ses Salines Town Property Insights
The average price for a house in Ses Salines Town is per square meter; if you're looking for an apartment, average values hover around  per square meter. Investment opportunities are also available for  per square meter.
The most renowned real estate agencies operating on Ses Salines Town property market are Bella Casa, Mallorca Gold and Tierra Mallorca, offering the greatest amount of listings in the area.

Why Ses Salines Town Property?
It is a charming place with the long straight streets built by Romans. Its centre contains some wonderful examples of traditional Catalan architecture, including historical Santanyi sandstone buildings glowing golden in the sun.
The hub of the town is the Plaza de Sant Bartomeu with the elegant parish church, dating back to the early 20th Century. Its spire has for centuries served as a reference point for sailors and fishermen working along the coast.
The village is a nice spot to spend time in the cosy bars and restaurants, where locals and visitors have their "café con leche" while enjoying the sun.
A small market of local produce is held in the town on Thursday's morning and then again the next afternoon at the nearby Colonia de Sant Jordi. Same markets are also featured in nearby Campos (Thursdays and Saturdays), Santanyí (Wednesdays and Saturdays), and in Felanitx (Sundays).
The coastline around Ses Salines is surrounded by many beaches, boasting white sands and sheltered waters. There are some sandy spots a short stroll to the east, and the farther you go, the better the beaches become.
Less than 8 km away, you'll find the island's best, Es Carbó. The Spanish Royal family is said to come here if they want some relaxing beach time.

Zhelen, Platja d'es Carbó (CC BY-NC 2.0)
Many small bays such has as Cala Llombards are also only a short drive away.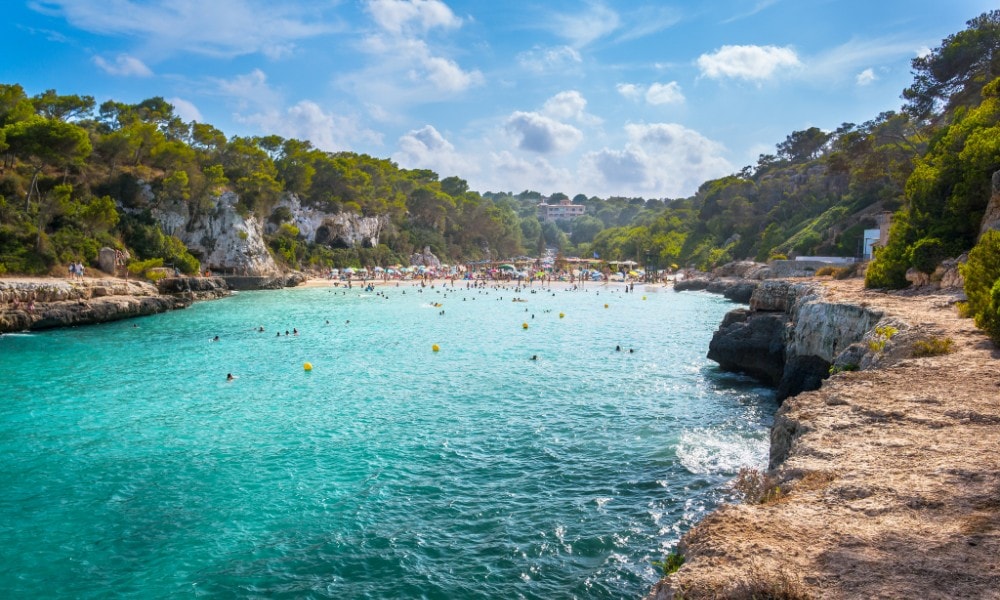 Tommie Hansen, Cala Llombards (CC BY 2.0)
To the west lies the more reachable and well known dreamlike natural beach of Es Trenc.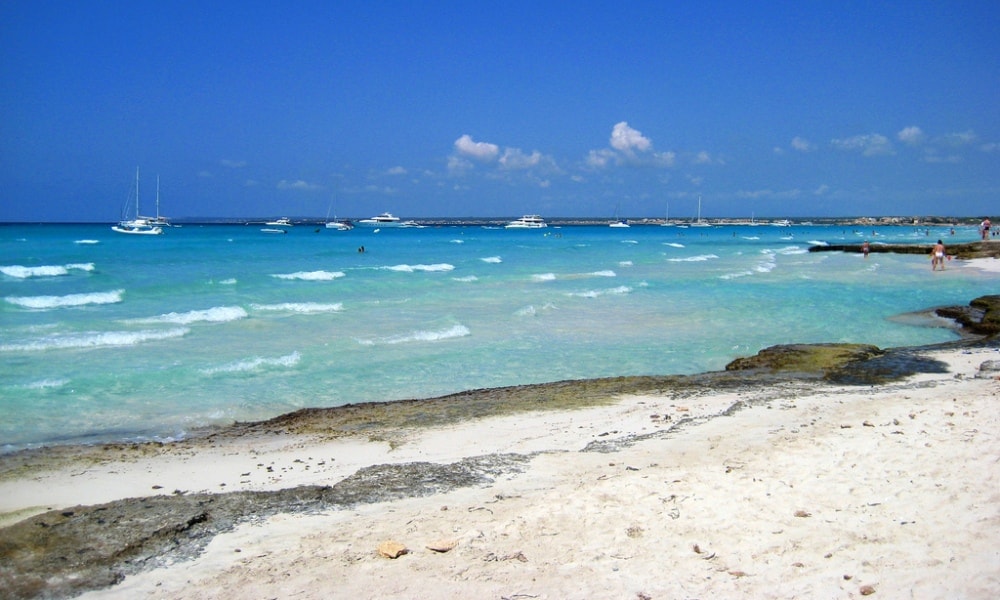 Cayetano, Es Trenc (CC BY-SA 2.0)

For water sports, as well as for wonderful beaches, head to the resort of Colonia San Jordi. It has a small natural fishing harbour and marina, from which you can take the boat trip to the protected Cabrera Island.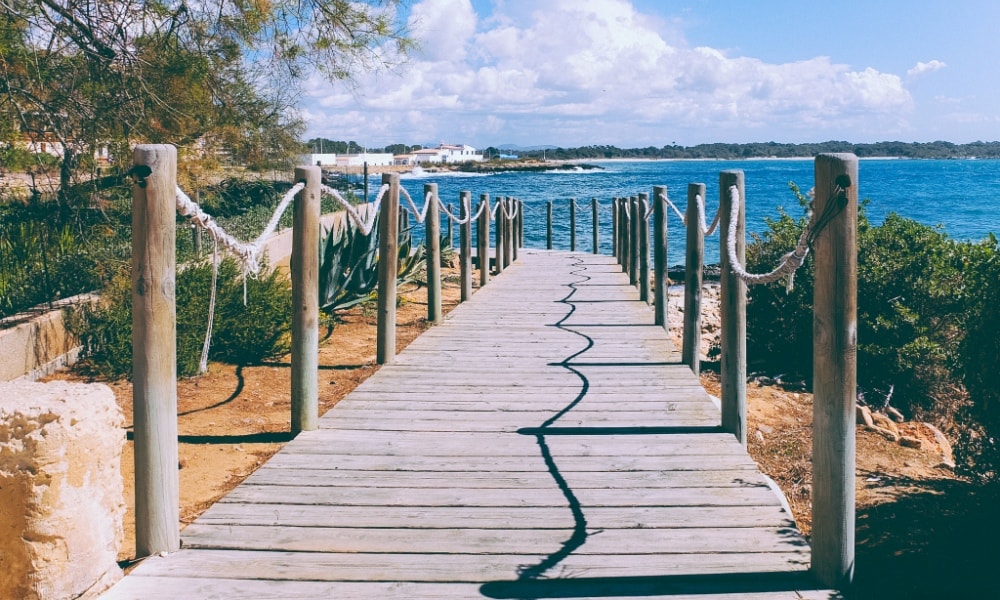 Jörg Schubert, Colonia de Sant Jordi (CC BY 2.0)  
The port area is also a perfect spot for romantic dining and evenings out.
Hikers will enjoy walking along the coastal path offering spectacular views of Cabrera on the horizon. You can also discover the beautiful flat surrounding landscape by bicycle.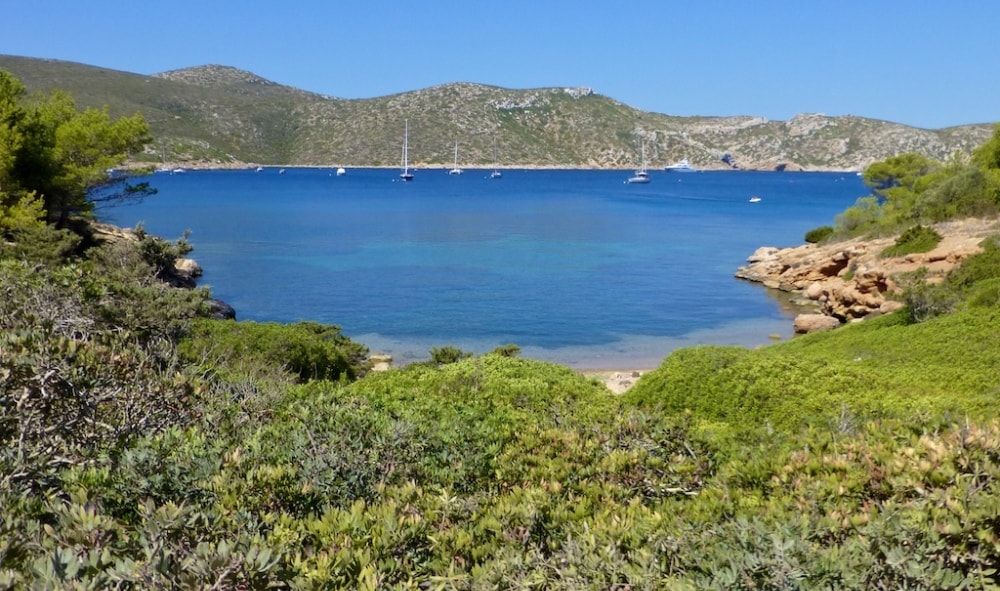 Zhelen, Cabrera (CC BY-NC 2.0)
Heading east from the village, you'll find the Lighthouse at Cap de Ses Salines, the southernmost point of Mallorca. It is a good bird watching spot, and from here you can reach on foot Colonia de Sant Jordi.

Jörg Schubert, Cap de Ses Salines (CC BY 2.0)
Just outside Ses Salines is Botanicactus, the largest botanical garden in Europe. It features a collection of palm and bamboo trees and dozens of cactus varieties, extremely diverse in form.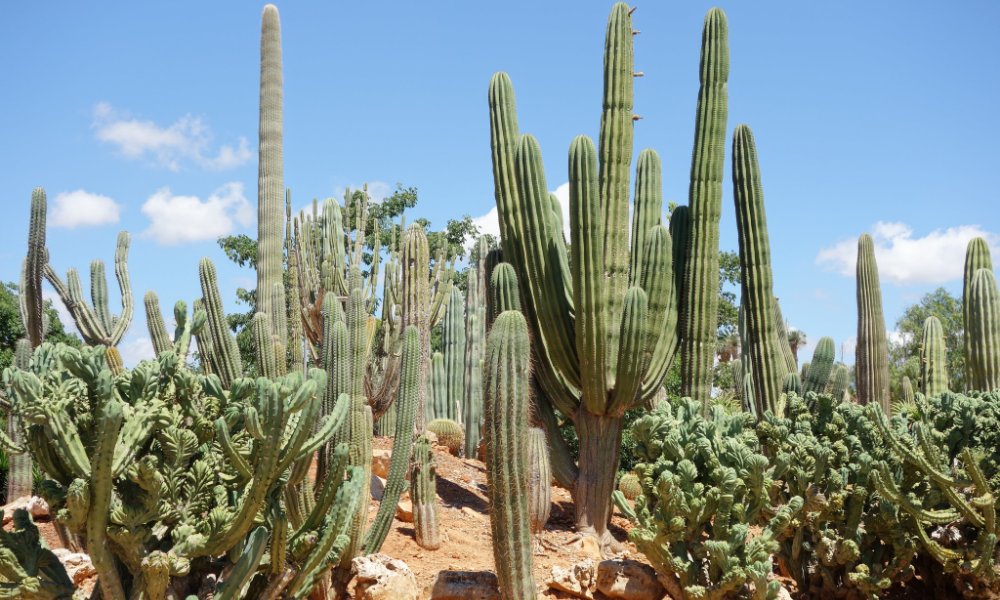 Delawega (CC BY-NC 2.0)