Santa Ponsa property is popular among prime second-home buyers, seeking well-developed infrastructure, proximity to international colleges and easy access to the sea. Santa Ponsa is located in the municipality of Calvia, on the south-western coast, and is a twenty minute drive from Palma and the international airport.
Santa Ponsa property insights
In general, prices on Santa Ponsa property market are below Calvia's regular. The average price for a house here is per square meter, though properties with a sea or golf view rise in price. The highest density of luxury villas in Santa Ponsa is at La Ensaimada hill, where every property has views over the sea, and some of them look directly out to the Malgrats Islands. Smaller villas in Santa Ponsa are often part of a residential community that is located directly at the golf course, such as "Las Abubillas", "Fincas del Golf" and "Casas de Golf".
Prices for apartments on sale in Santa Ponsa are per square meter, generally below the prices in overall Mallorca. Those with sea views come with a premium. Flats with views over the golf course are offered in such residential complexes as Flor de Golf. There are also newly built sought-after residential communities with penthouses located near Port Adriano such as Las Fuentes de los Pampanos, Belavent, La Residencia, Sunset Garden, Golf Gardens, Mirador, Las Adelfas and Mar del Sur.
For those interested in investment, opportunities are currently available at  per square meter.
The most popular area for residence is around Nova Santa Ponsa. It stretches from the Club Nautico to the new designer marina of Port Adriano.
The most renowned real estate agencies operating on Santa Ponsa property market are Casanova and Imperial with more than 120 listings. Prime Homes Mallorca and SGI Mallorca list more than ninety offers in the area.

Why Santa Ponsa property?
With a large number of top-end properties for every budget, three golf courses, developed marina and yacht club, Santa Ponsa became a home for many foreign residents, and is especially frequented by British nationals.
The area offers a great selection of properties from beautiful villas, country houses and apartments to penthouses and first sea line estates.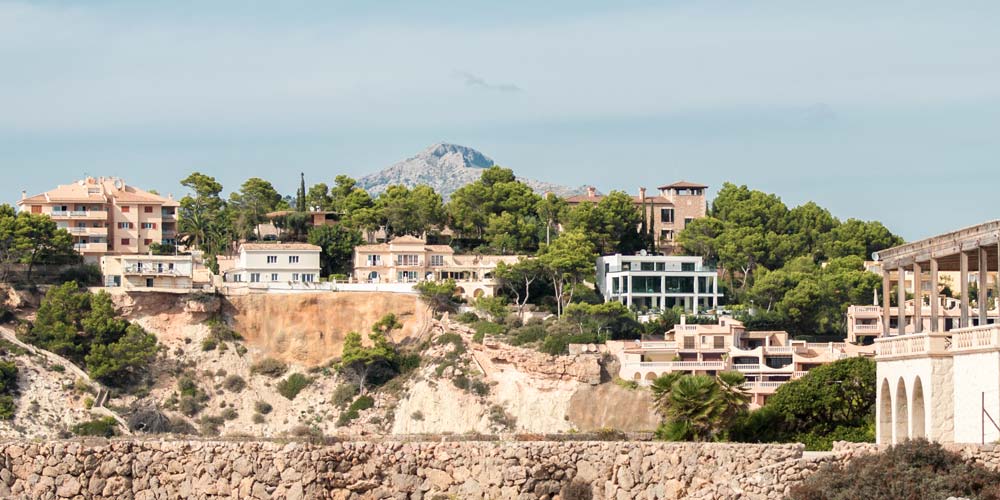 Homes with great facilities and developed infrastructure, in a relaxing and exclusive environment, constitute the urban image of Santa Ponsa.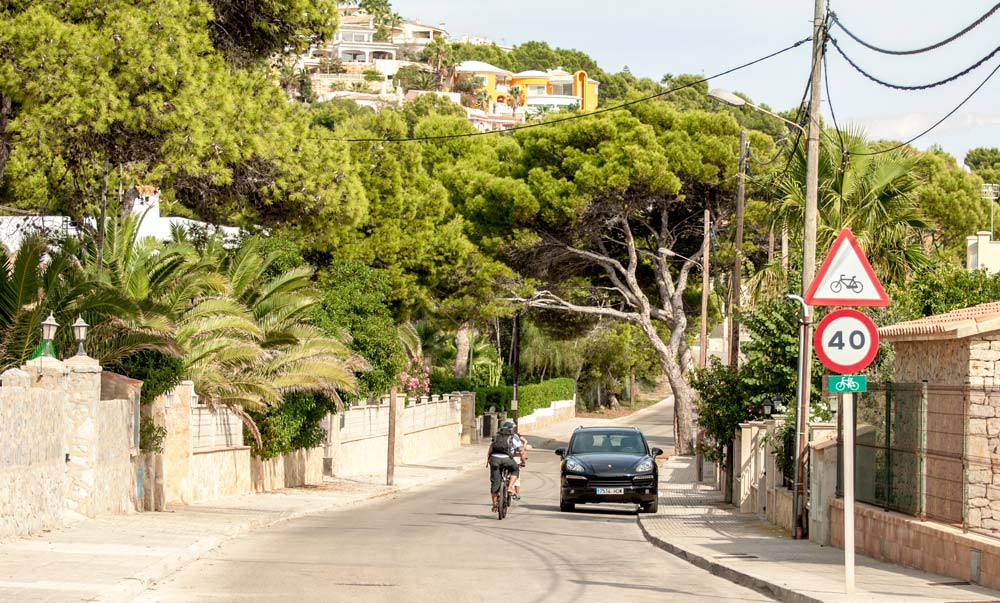 It is attractive for both holidaymakers and prime second home buyers, who want to enjoy the life on the island all year round.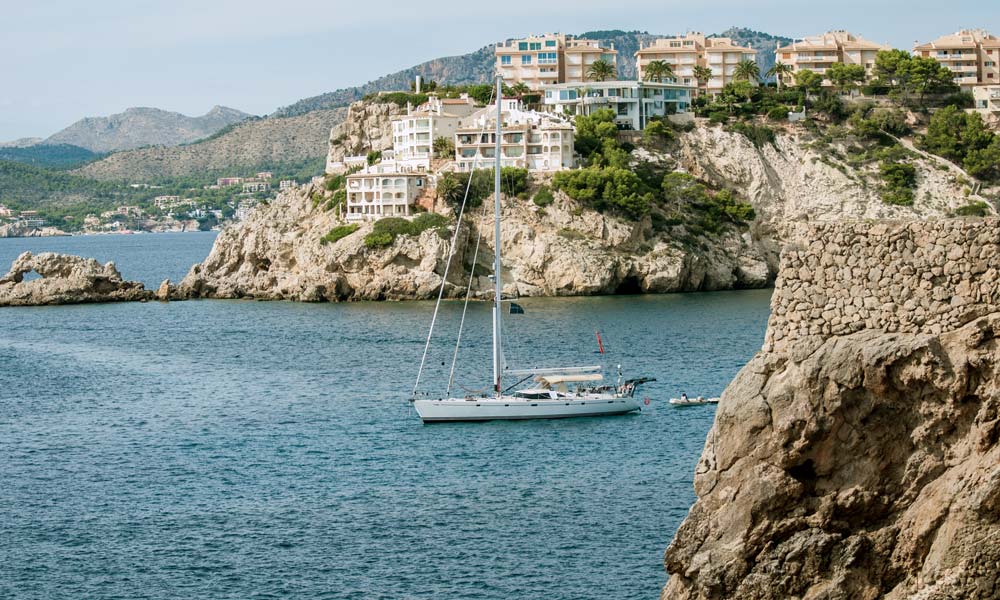 Notably, it is a historic site in Mallorca, as in the thirteenth Century King Jaume I and his Christian troops and ships landed here to reconquest the island from the Moors. The landing point is the easternmost point of the bay, which is marked with a large stone cross. The setting of Santa Ponsa is picturesque, with rolling green hills surrounding a broad bay, the view over the Malgrats Islands and spacious white sand beaches, providing safe bathing.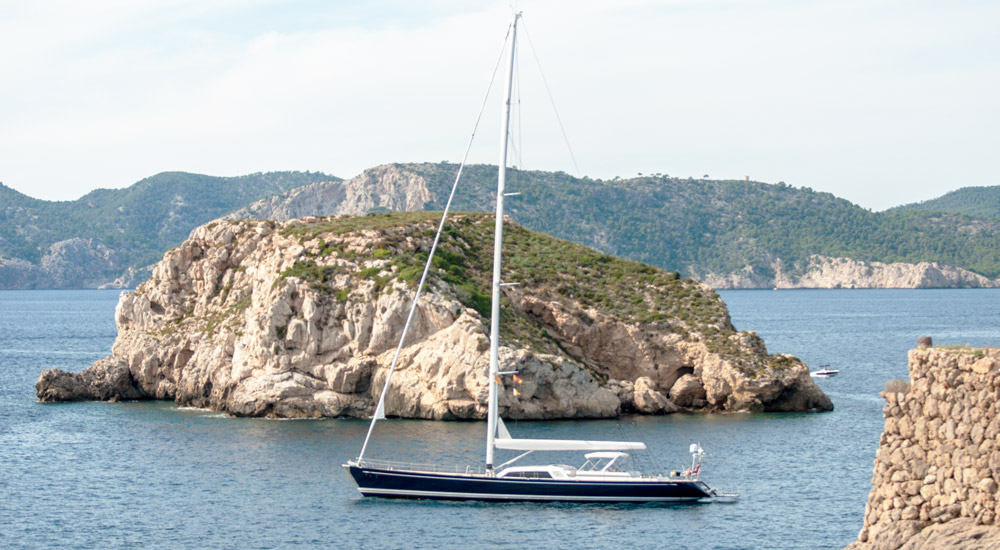 Santa Ponsa hosts three golf courses of Santa Ponsa I, II and III, making this area especially attractive for many golfers.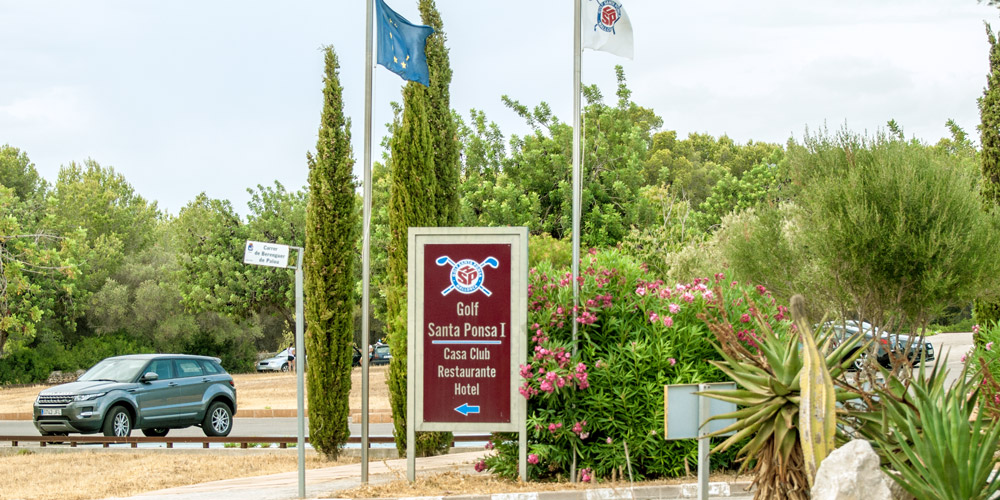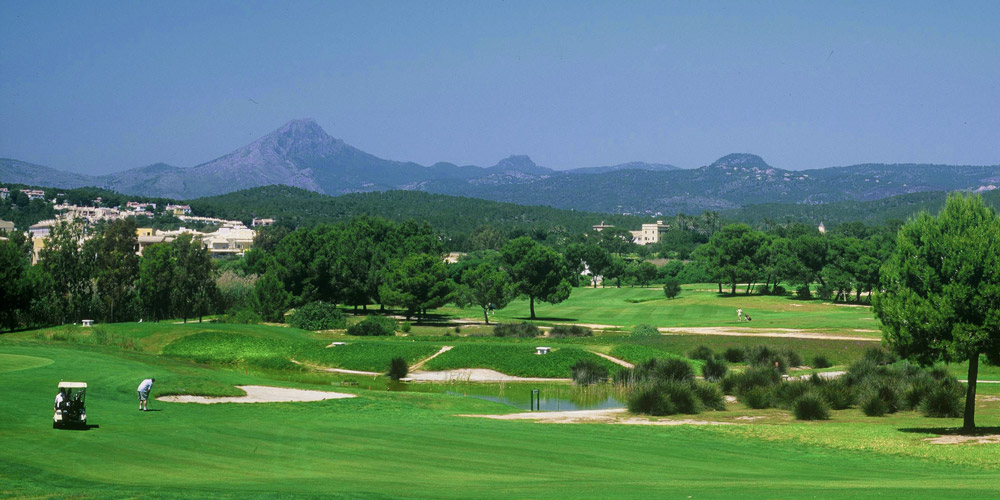 There is a large selection of developments specifically aimed at this kind of real estate buyers, including luxury villas with direct access to golf courses and other types of properties.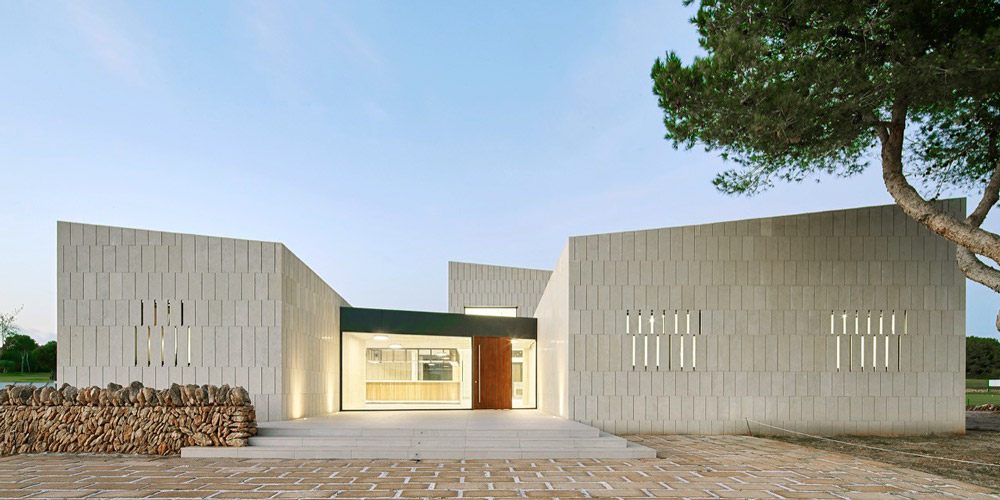 A lovely wide and sandy beach of Santa Ponsa Beach is located between Punta de Castellote and Caló d'en Peleser, forming a large bay. It is surrounded by pine trees, providing a pleasant shadow during the hottest hours and separating the beach from the green promenade along the coast.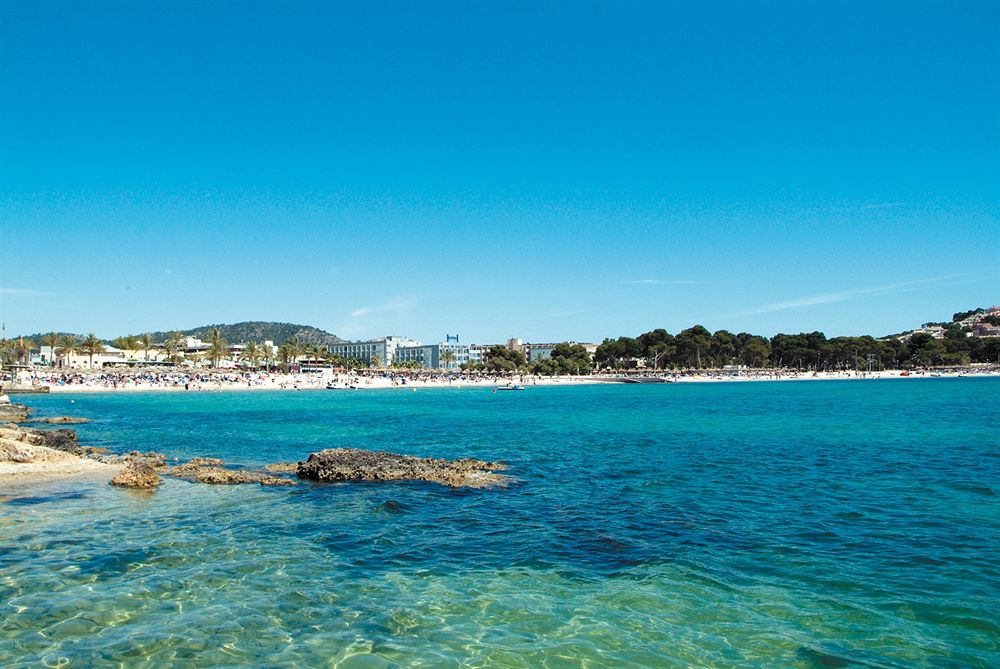 The majority of buildings in these surroundings are hotels and apartment complexes. For example, a boutique Hotel Playas del Rey and Santa Ponsa Country Club, Spa & Gym, a beloved meeting hub for the international audience, are located just a few steps from the beach area.
If you wish to escape from the crowds, typical for the large beaches at high season, on the other side of the bay, there is a smaller rocky beach set. It is located in a small calla, near the local marina of Club Nautico Santa Ponsa, which is a preferred place among local Spaniards.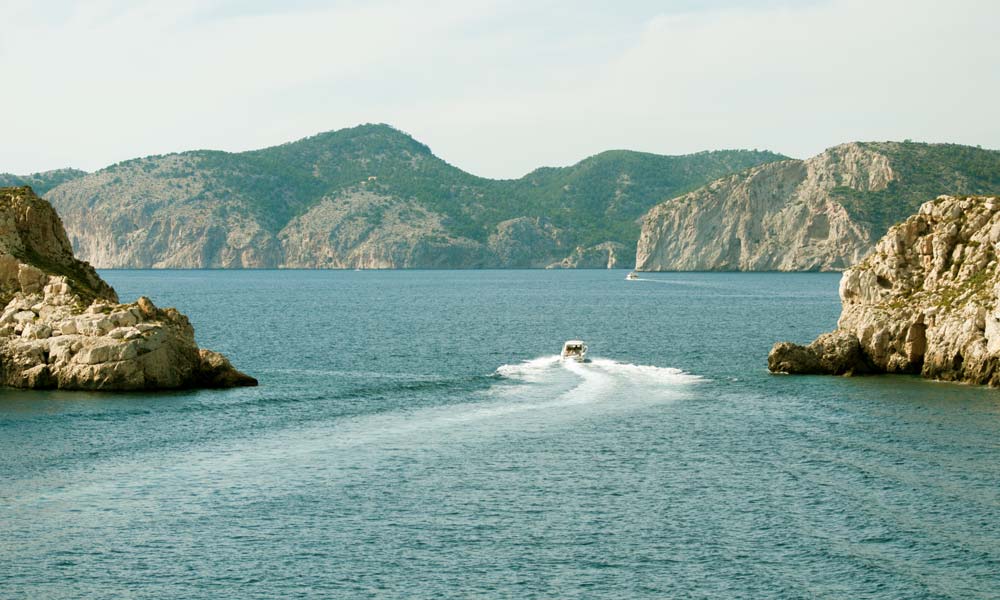 Still, both beaches provide a range of facilities for different kinds of water sports. If you want to go diving Zoea Mallorca at Club Nautico Santa Ponsa organizes dives and courses for all levels.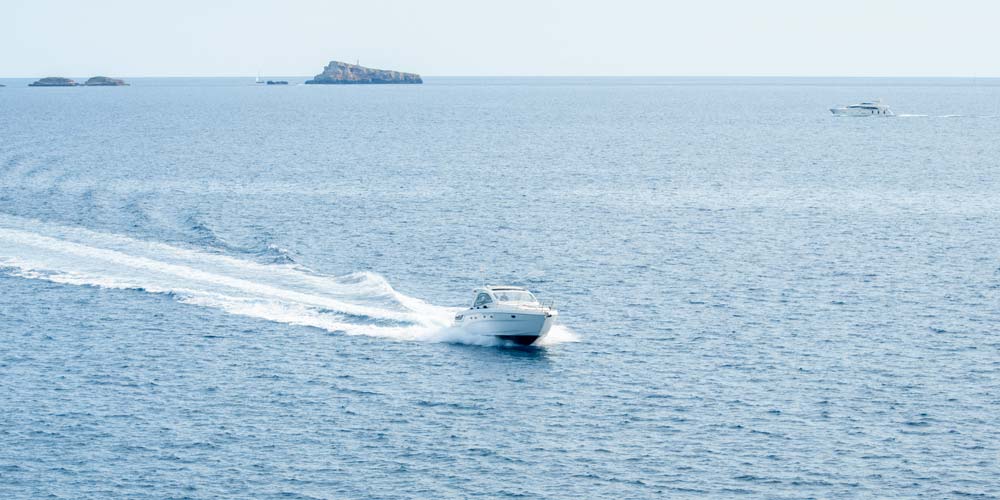 You can find many cafes, bars and restaurants in Santa Ponsa. For example, Sa Terassa, just across the street from the beach area, offers a nice selection of local and Mexican cuisine and stunning terrace views over the bay. There is also a number of Scottish and Irish bars and cafés, established here in response to the market of a large British community.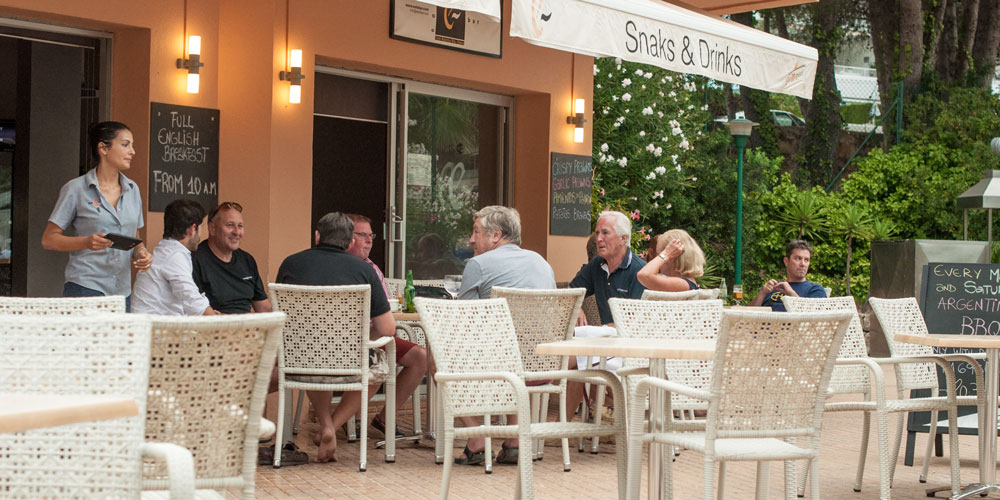 Santa Ponsa also hosts different festivities. One of the most notable is the fiesta of Rei En Jaume, which commemorates the important historic event and attracts both residents and visitors. During this festive week, a vast program of different events is held. For example, the medieval market, recreation of the battle between the Moors and Christians, a parade of 'giants' coming from all over Mallorca, and the 'nit de foc', the night of fire.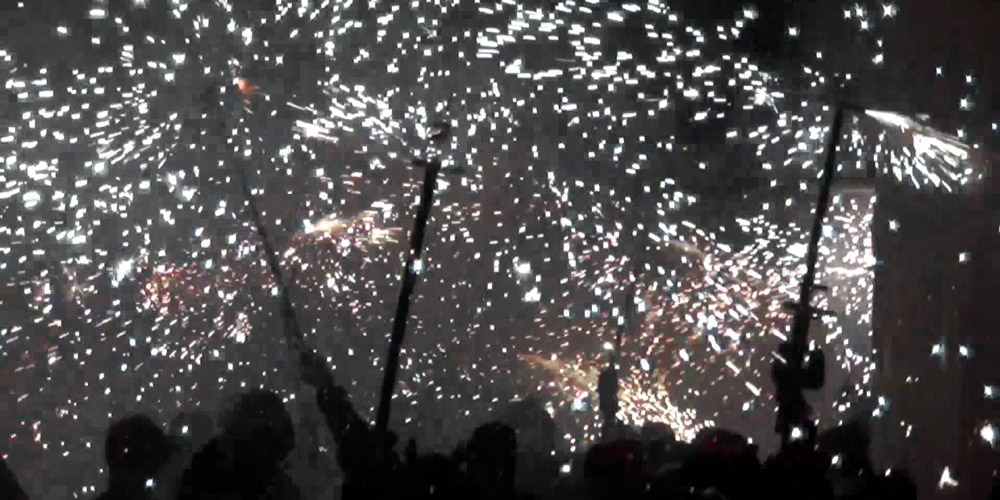 The atmosphere here is mainly family friendly and entertaining. Santa Ponsa comes alive in the early evening with its abundance of bars, restaurants, and live music venues. It is a perfect place on Mallorca to spend some quality time with your family. All things considered, Santa Ponsa is a lively, easy going and mostly a family and golf holiday place, attracting prime second-home buyers for the property investment.