The small holiday village of Cala Pi with its golden sand beach deeply cut into the coastline is one of the most picturesque on Mallorca. Cala Pi property is situated by the bay of the same name, about 22 kilometres south of Llucmajor town and 46 kilometres east of Palma.
Cala Pi property insights
In the surroundings of Cala Pi, there is a residential area with exclusive properties and a lot of privacy to relax. Villas built on the vertical rocks this cove nestles into are enjoying their privileged seafront position. Some of them are also boasting fantastic views of the islet of Cabrera.
Prices on Cala Pi property market are significantly higher compared to Llucmajor municipality overall. The average price for an apartment here is per square meter, while for a house it is  per square meter. The majority of properties in Cala Pi face a highly appreciated sea view, which raises their price. Investment opportunities are also available for  per square meter.
The most renowned agencies on Cala Pi property market listing the highest number of offers are Engel & Völkers, Tierra Mallorca and Porta Mallorquina.

Why Cala Pi property?
Interestingly, Cala Pí gets its name from the pine trees that surround it and the torrent that flows into its water.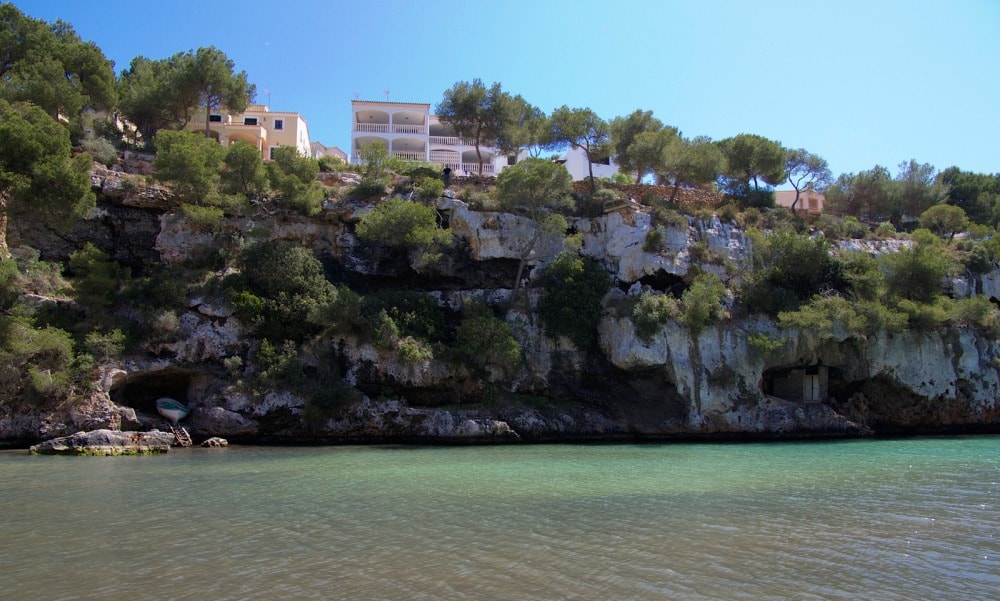 r.lt (CC BY-NC-ND 2.0)
The area has developed greatly within the last couple of years and gained renewed respect among locals and visitors. Still, it is a protected resort located far away from the mass tourism lacking the hustle of bigger resorts on the island. As the influx of tourists is not very massive here, it is perfect for those seeking to relax in calm surroundings and admire the spectacular scenery.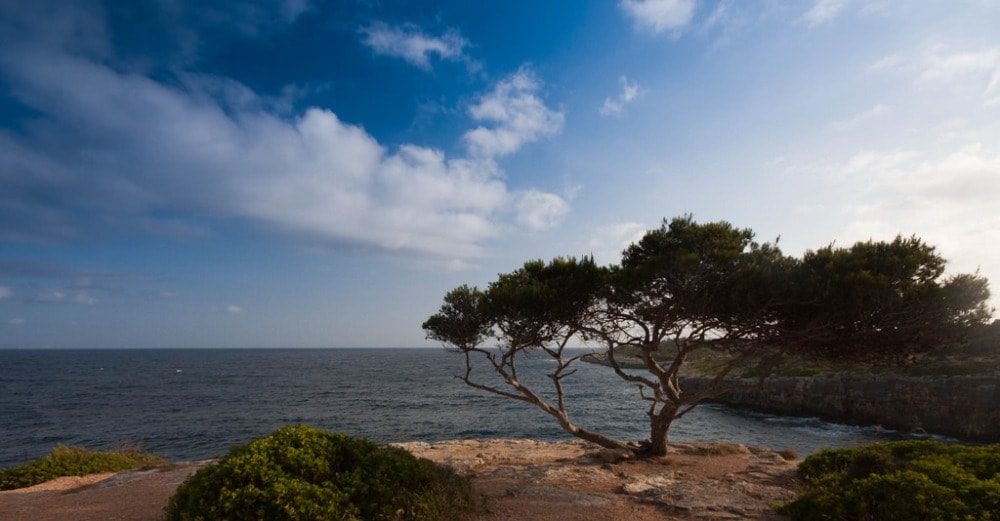 Andrés Nieto Porras (CC BY-SA 2.0)
The locality of Cala Pi has a few restaurants, bars, and cafés. But if you wish to go shopping, head to the city of Palma, which is reachable in just forty minutes of driving.
Historically, Cala Pi has been a defensive coastal wall in Mallorca. This is the reason for the presence of the watchtowers that are located on the steep slope, spectacularly looking at the open sea.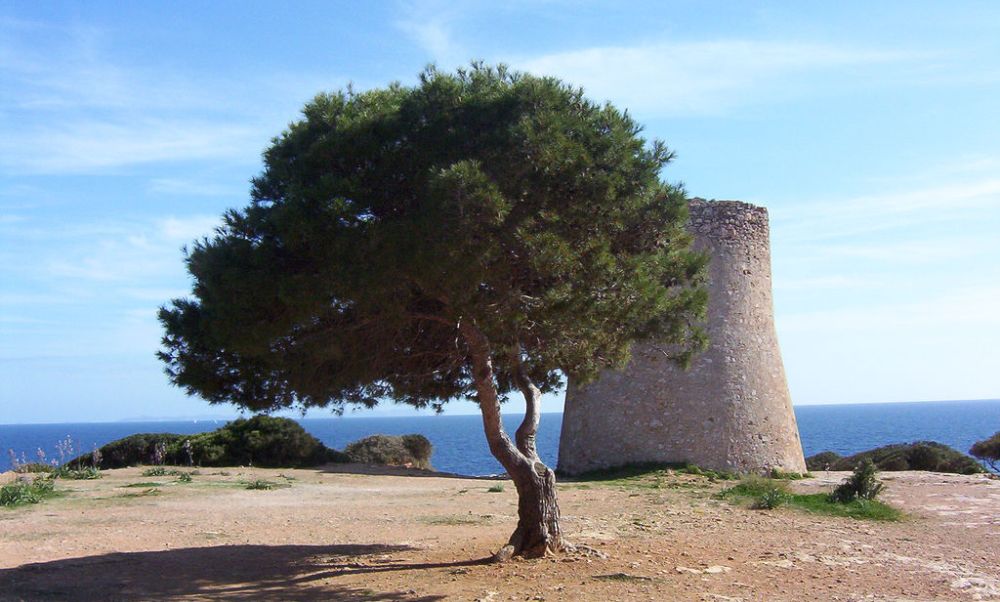 John Wardell (CC BY-NC-ND 2.0)
The charming beach of Cala Pi is notable for its fine white sand and turquoise water glistening between two dramatic cliffs, protecting it from winds and making it feel secluded.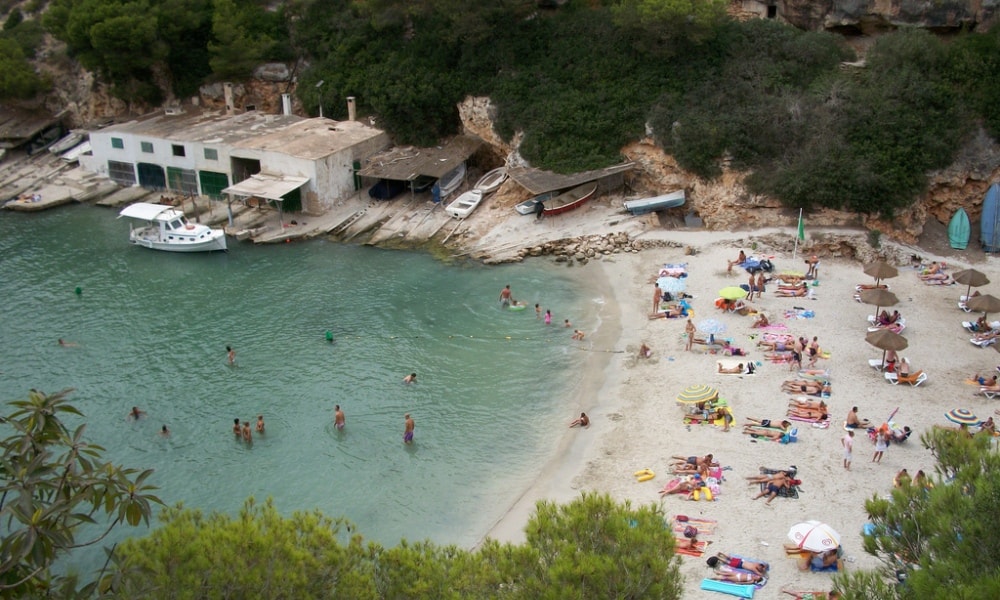 rafael chaves (CC BY-NC 2.0)
It is quite narrow and is about fifty metres wide, but stretches over one hundred metres inland. To reach the beach, you will need to descend very steep but well-maintained rock steps. Perhaps, you won't recognize how many they are as you'll be distracted by the incredible view.
The beach attracts both local people and visitors and is great for families as well as single travelers. It is a busy spot, especially on the weekends, but has a very laid-back atmosphere.
The quality of its crystal clear waters is a constant invitation to divers and fishers to do underwater or traditional rod fishing.
From time to time boats moor in the bay that only enhances the charming sight of the romantic cala, sloping gently to the sea.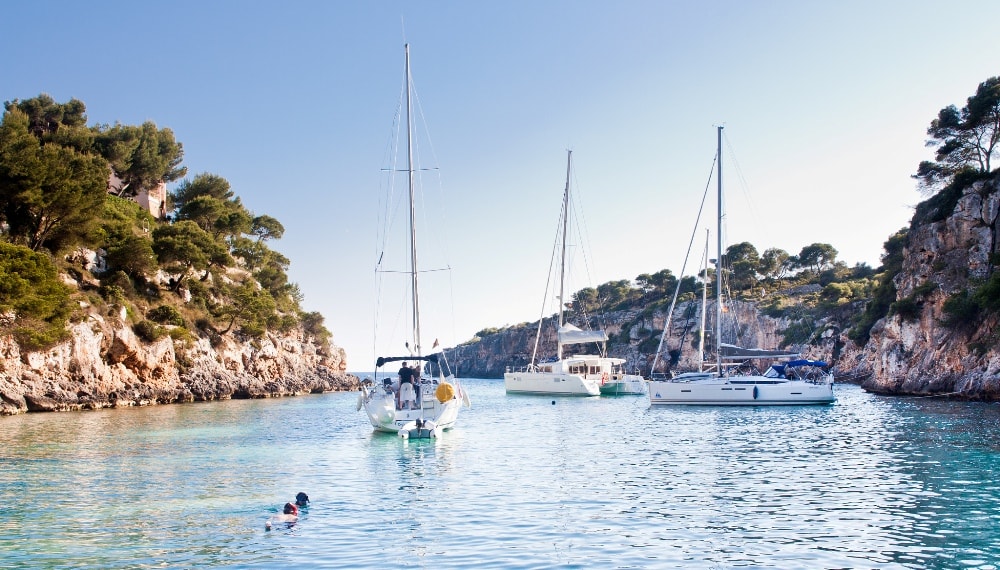 Andrés Nieto Porras (CC BY-SA 2.0)
The most breathtaking views can be seen from the cliff tops where the moored yachts can be seen in harmony with the yellows, pinks, and blues of its spectacular sunset.
Cala Pi is where aquatic activities and relaxation are the leading in the list. In addition, it can serve as a perfect base for exploring the southern coast. The nearest port, Club Nàutic s'Estanyol, is situated at some 4.5 nautical miles. In Club Náutico Arenal that is located a bit further, you also will find more facilities for marine sports. This is the perfect choice for those willing to enjoy the love of the sea.
The nearby Golf club of Son Antem offers outstanding installations for golf enthusiasts to practice this noble sport.